How To Recover Erased Photos from Memory Card on Mac?
How to recover erased photos from memory card on Mac OS X? Don't worry! Digital Photo Recovery Software can recover your photos even if the card was formatted or corrupted severely. So, download the tria version of the software for free now, and follow fe simple instructions to get back your photos. Once it recovers the photos from memory card, it allows free preview of the recovered image files before even purchasing the complete software. Try now!!!
Have your photos been erased from the memory card? Are you worried about the restoration of deleted photos from the memory card on Mac system? Well, then there is no need to worry about photo deletion because these erased pictures can be easily recovered with the help of Recover Digital Photos application. This program has been built by the expert IT professionals with the help of an advanced scanning algorithm. These algorithms allow you to perform deep scanning of memory card on Mac computers and easily recover erased photos in a simple few mouse clicks. Not only erased, you can also recover lost photos from the SD cards on Mac as well as Windows without any difficulty. To know more, check this page: https://www.recoverdigitalphotos.com/lost.html
A memory card is a small flash memory storage card which is used for saving digital information. These memory cards are mostly used with the digital camera or smartphones for storing captured photos, recorded videos as well as other files. Generally, after capturing photos, people transfer them to their Mac system for doing some work on it or saving them. Before moving these captured photos from memory card to the Mac system, sometimes people may face photo deletion issues from their memory card. After facing such difficult situations, people need to recover them at any cost, but they do not know how to recover erased photos from memory card on a Mac machine. The solution to this problem is the Recover Digital Photos program because there is no manual way to get back erased photo memory cards. This app has enough potential to recover all deleted photos from memory card without any difficulty.
Most Common Reasons behind Photo Deletion from Memory cards:
During removing the useless photos from the memory card connected to the Mac computer, people might unknowingly choose a few important files and erase them. After deletion of photos from memory card, these images deleted permanently.
Removing the memory card from the Mac system while photo transferring or moving process is going on will also lead to picture deletion from a memory card as well as from Mac computer.
Corruption of memory card file system leads to inaccessibility of card by which people will unable to access their photos stored on the memory card. To access the memory card, people need to format it which will delete all photos saves in it.
Photos can be erased in any way as mentioned above; people can take the help of Recover Digital Photos software and easily recover erased photos from a memory card Mac system as it was previously. With the help of this program, people can recover erased photos from various memory card types such as Secure Digital cards, Compact flash cards, Mini SD cards, Micro SD card, Memory stick, Multimedia cards, etc. without any difficulty. Recover Digital Photos program supports erased photo recovery from a Kingston SDXC memory card which can be in any file format including JPEG, JPG, TIFF, TIF, K25, DCR, PNG, BMP, GIF, PSD, CR2, CRW, ARW, SR2, NEF, KDC, RAF, DNG, DNG etc. without any difficulty. This easy to use interface program supports erased photos recovery on all the latest versions of Mac operating systems. Once erased photo recovered from the memory card, people can take the preview of them before saving them to other storage devices. Using this software, you can easily recover deleted photos from an external hard drive of various popular brands such as Seagate, Hitachi, Transcend, Western Digital, Iomega, Samsung etc.
Steps to Recover Erased Photos from Memory Card on Mac:
Step 1: Download and install the Digital Image Recovery app. Select Recover Photos option from the main screen.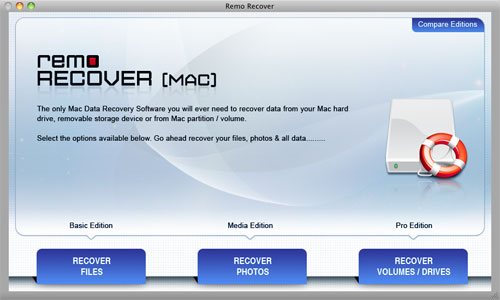 Step 2: Select the memory card from where the photos have been erased and click on Next.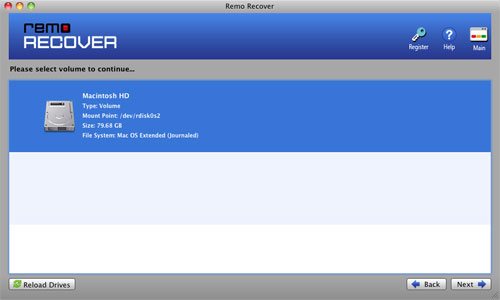 Step 3: Now, select memory card to start the recovery process of erased pictures on Mac. Once the recovery process is done, view the regained photos from the memory card.